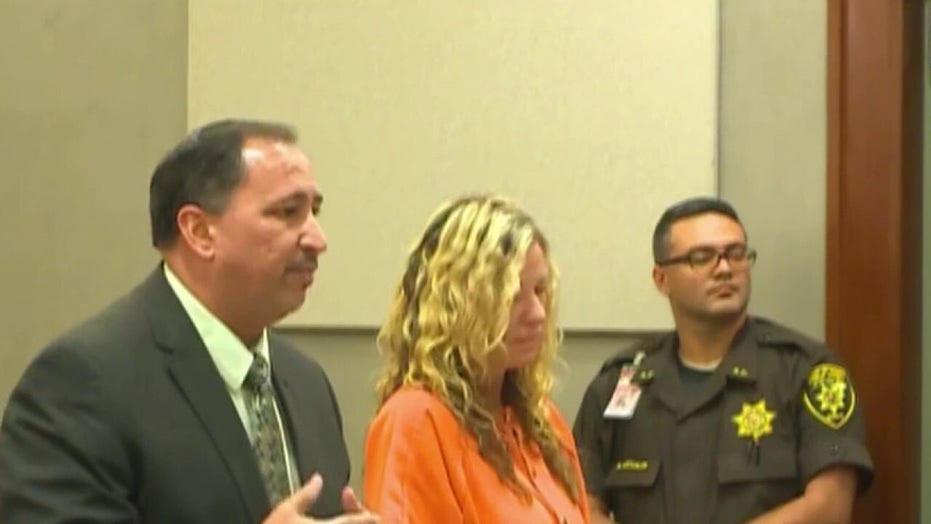 This combination photo of undated file photos shows missing children, Joshua Vallow, left, and Tylee Ryan. (National Center for Missing & Exploited Children via AP, File)
Vallow's former husband, Charles Vallow, was fatally shot by Cox in Phoenix last year. Cox claimed self-defense and was never arrested. He died of unknown causes in December.
Before his death, Charles Vallow accused his wife in divorce papers of joining a doomsday cult and declaring herself a god sent to prepare for the end of the world. He also said in court documents he feared his wife would kill him.
Daybell's former wife, Tammy Daybell, died unexpectedly in their home in October. He married Vallow two weeks after the death, arousing suspicion from law enforcement. Tammy Daybell's remains have been exhumed but an autopsy report has not been released.
Vallow and Daybell, her fifth husband, fled Idaho for Hawaii in November after authorities began asking questions about the missing children. Her family believes she may have joined a doomsday cult. Daybell is the author of religious-themed fiction books about the biblical end-times.
Read more: https://www.foxnews.com/us/fbi-asks-for-yellowstone-photos-to-help-find-lori-vallows-2-missing-kids